12.10.2020:: "König der Sevdah-Musik", Damir Imamovic im Interview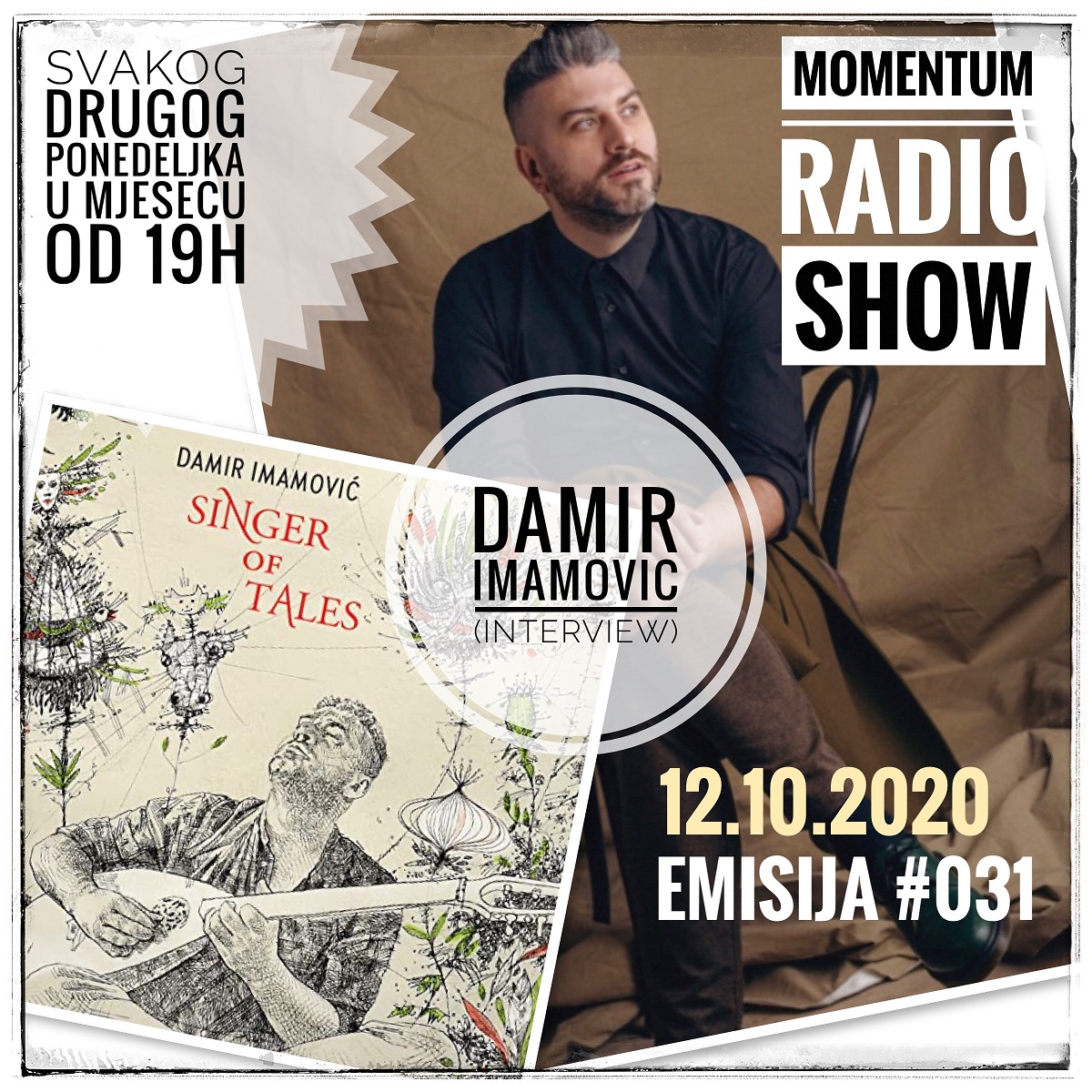 DE)
Damir Imamovic, 1978 in Sarajevo geboren, wuchs in einem bedeutenden familiären Umfeld heran: sein Großvater Zaim und sein Vater Nedžad zählen zu den größten Sevdah-Sängern des Landes. Der Sevdah ist ein musikalisch-poetisches Genre, das durch den Zusammenstoß orientalischer und westlicher Traditionen auf dem Balkan entstand. Das Wort "Sevda" bedeutet im Türkischen Liebe, aber Sevdalinke sind mehr als Liebeslieder. Wegen seines melancholischen Charakters gilt der Sevdah auch als »bosnischer Blues«.
Für sein neues Projekt "Singer of Tales" (April 2020) stellte Damir Imamović ein All-Star-Team zusammen, um die jahrhundertealten Verbindungen zwischen Sevdah und osmanischer Musik zu erkunden: den türkischen Kamanche-Meister Derya Türkan, den bekannten amerikanischen Bassisten Greg Cohen und die Geigenvirtuosin Ivana Đurić.
Neben Amira Medunjanin oder Božo Vrećo gehört Damir Imamović zu den innovativsten Stimmen dieses Genres.
Wir sprechen mit Damir Imamović über seinen persönlichen Zugang zur Sevdah Musik sowie über das neue Album "Singer of Tales".
BKS)
Damir Imamovic, rodjen u Sarajevu 1978. godine, odrastao je u znacajnoj porodici: njegov djed Zaim i otac Nedžad se broje u najznacajnije izvodjace Sevdah muzike u BiH. Sevdah je jedan muzicko-poetski zanr, koji je nastao na Balkanu kao spoj orijentalne i zapadne tradicije. Sama rijec "Sevda" znaci na turskom ljubav, ali Sevdalinke su vise od ljubavnih pjesama. Zbog svog malanholicnog karaktera vazi Sevdah kao "bosanski Blues".
Za svoj novi projekt, album "Singer of Tales" (April 2020), Damir Imamović je okpio All-Star ekipu muzicara, sve sa ciljem istrazivanja stogodisnje povezanosti izmedju Sevdaha i staro-turske muzike: turskog kemencke-majstora Derya Türkan-a, poznatog americkog basistu Greg Cohen-a i virtuoza na violini, Ivanu Đurić.
Pored Amire Medunjanin ili Boža Vreća, Damir Imamović se ubraja u najinovativnije glasove ovog muzickog zanra.
Sa Damirom Imamovićem smo pricali o njegovom licnom pristupu Sevdah muzici kao i o novom albumu "Singer of Tales".
Playlist:
[01] Damir Imamovic – Sarajevo
[02] Damir Imamovic – O bosanske gore snjezne
[03] Damir Imamovic – Srdo moja
[04] Damir Imamovic – Covjeku moje zemlje
[05] Damir Imamovic – Lijepa Zejno
[06] Frenkie ft. Damir Imamovic – Tebi