14.02.2022:: Guest mix by Zonjo (Montenegro)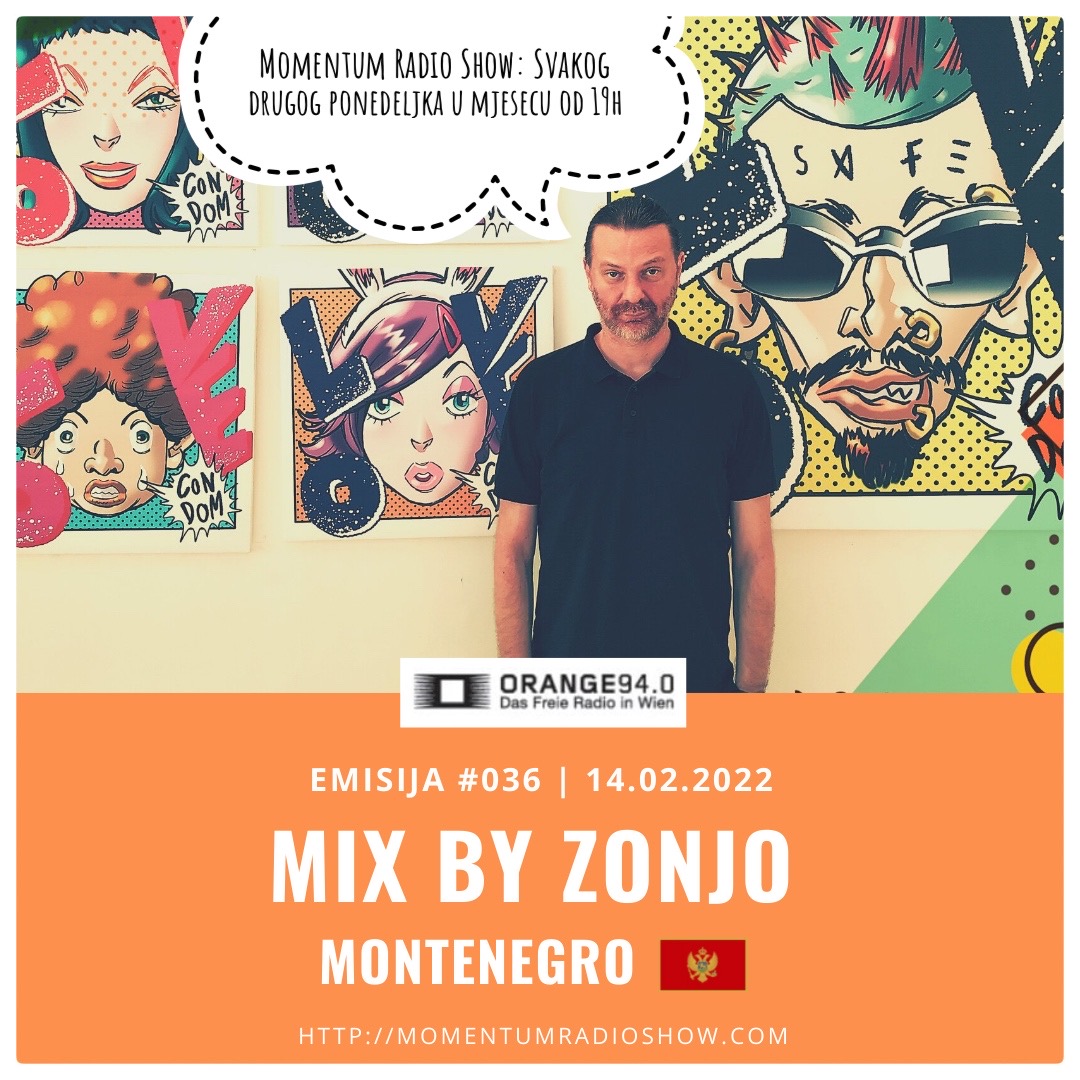 DE) In der 36. Ausgabe der Show genießen Sie den Gastmix von Zoran Markovic alias Zonjo aus Montenegro, der auch ein Mitglied der Band "TBOK" (The Books of Knjige) ist.
BKS) U 36. po redu izdanju emisije uzivajte u gostujucem miksu Zorana Markovica, poznatiji kao Zonjo (Crna Gora), koji je ujedno i clan ekipe TBOK (The Books of Knjige).
Playlist:
——–
E-Play ft. Bajaga – Hotel Jugoslavija
Zonjo mix
——–
1. Soul3000 feat. Stega – Stihija
2. Andrea Demirović – Igra
3. Sivilo – Skriveno Mjesto
4. Random – Vozimo se gradom
5. Who See feat. Sean Price – Nemam ti kad
6. Hi-Hat feat. Kejt – Koka, Kola, Led
7. Gospoda Glembajevi – Drumovi će poželjet ludaka
8. Autogeni Trening – Koliko ljudi treba jos da umre
9. Perper – Ako…
10. Highway – Svjetlija strana ulice
11. Nuklear mama – Voda Nosi Nas
12. Rotko Stjuart – Igram sad
——–
Nera – 2 i 2